How the Sex Doll Industry Is Adapting to Changing Consumer Demands
Posted on June 12 2023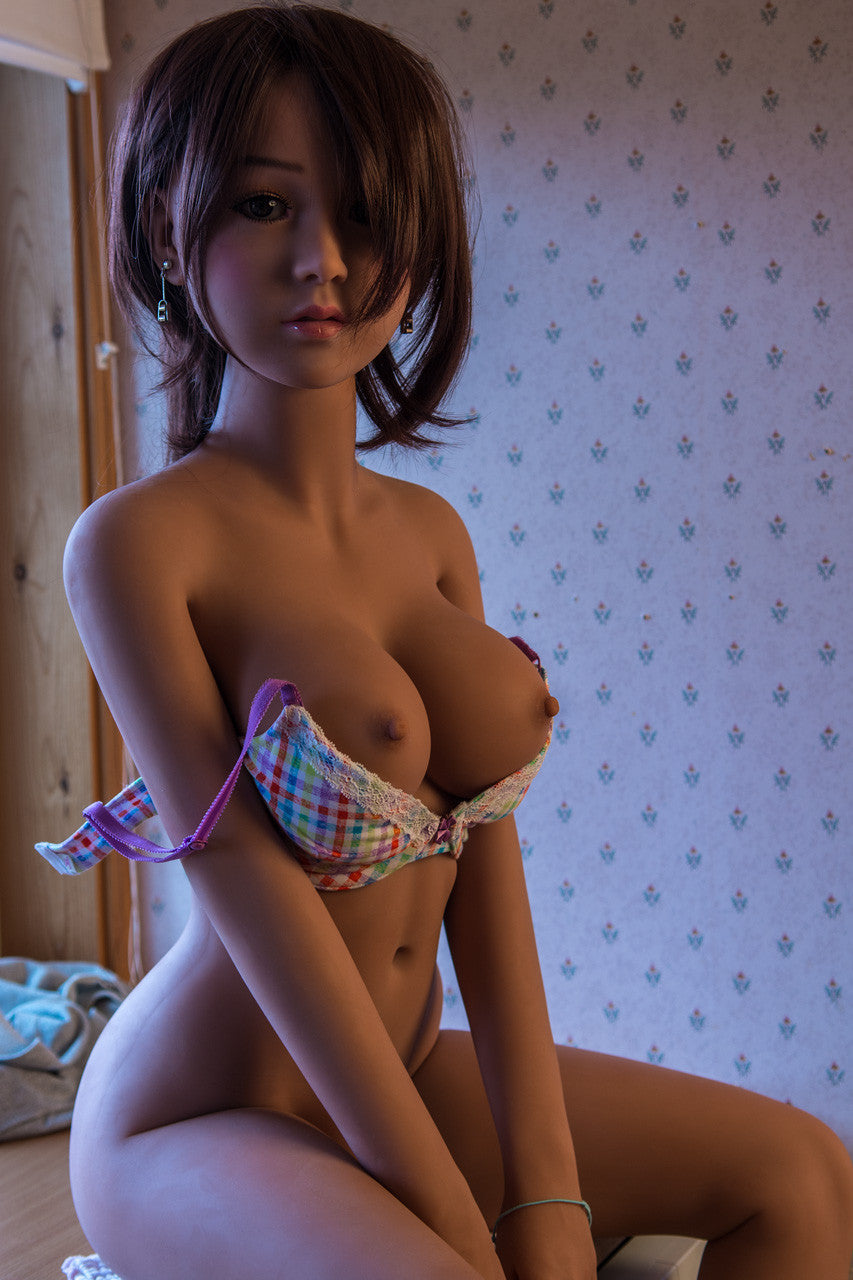 Once commonly (and quite unfairly) viewed as something reserved only for the local neighborhood oddball, owning a sex doll has grown in popularity over the last decade and is now considered a healthy, almost normal aspect of adult erotic pastime with everyday people from all walks of life, genders, and age groups getting in on the fun.
The figures speak for themselves, with sex doll sales approaching a staggering 3 billion annually and just under 10% of male Americans having purchased at least one sex doll at some point. 
This isn't something only the guys are enjoying, either. Female Americans are also beginning to appreciate sex dolls in growing numbers, with just over 6% of U.S. females purchasing a silicon companion at some point, according to recent studies. To say the industry is booming would be something of an understatement, but why is this happening, and is the demand expected to grow further?
Recent Growth
Growth was inevitable, really. Sex toys in general - from standard vibrators and dildos to quirky ball gags and whips - used to be something that only highly sexually adventurous people would confess to owing barely a few decades ago. These days, however, keeping a dildo in the bedside drawer is as normal as keeping a small bottle of Tylenol and a glass of water next to the bed.
It was simply a question of time before sex dolls evolved in the same way, becoming accepted as harmless fun and sexually healthy. Now, we are clearly at a turning point as sex doll ownership explodes in vast numbers. Add to that a couple of years of lockdown isolation in which sex doll sales tripled, and what you have left is a booming industry.
But with this boom in sales comes industry change as sex doll manufacturers begin to cater to a far wider range of people buying dolls. Gone are the days when sex dolls all looked pretty much the same - with so many tastes and preferences among the vast numbers of consumers, the manufacturers have had to get creative in design, look, and feel. Just as we all have varying tastes in sexual partners, we also have different tastes in our silicon counterparts.
So how has the sex doll industry evolved in this regard? How are manufacturers adopting a broader palette of consumer desires? In this blog post, we will look at how the industry has evolved from cheap inflatable 'blow-up' dolls, each one looking identical to the other, into a mega-industry producing an incredible range of dolls that caters to all tastes.
A More Personalized Path to Pleasure
In the ever-changing sex doll industry, customization has become a powerful tool to satisfy the vast desires of consumers. No longer confined to a small selection of generic and almost comical-looking figures, sex doll manufacturers have unleashed a stunning range of customization options, bringing forth a new era of bespoke experiences that cater to everyone's unique preferences and fantasies.
Gone are the days when one-size-fits-all was the norm. The sex doll consumer of today is spoilt for choice with a vast array of possibilities. Fancy a voluptuous blonde bombshell with an hourglass figure? Or maybe a petite and slender companion better floats your boat? With manufacturers offering different body types, heights, and shapes, consumers now have the power to sculpt dream partners of all shapes and sizes.
Frankly, it's about time - the sex dolls of 20 years ago were, quite honestly, an embarrassment when compared to the lifelike creations currently available.
It's All in the Details
But it does not end there. Every minute detail can be artfully crafted to bring your vision to life - or as close to real life as possible. A beautiful palette of facial features is now available, from magnetizing and almost hypnotic eyes that almost pierce the soul to luscious full lips that are a joy to kiss. 
Even the hair of a sex doll has become an artistic expression with various colors, lengths, and styles available. That stunning cascading brunette hair you mentally adore, or the waves of long fiery red curls that adorn your dreamgirl, is now available for real - just by making your desires clear to your sex doll supplier. 
But the growing passion for personalization extends even further as we dive into the world of beautiful eye colors. Deep emerald saucer-like orbs that hypnotize or a piercing sapphire gaze that captures your attention might suit your preference. The choice is yours these days, as the sex doll industry is leaving no stone unturned in the pursuit of silicon happiness. 
The bottom line is that consumers can now immerse themselves in a world where their desires are paramount, as a dream lover becomes a distinct reality. The rise of customization options empowers our customers to mold their sexual encounters to their unique tastes. This evolution in personalization has helped blur the lines between fantasy and reality as sex dolls become more lifelike. 
As the sex doll industry embraces these customizations, consumers are seeing a pivotal shift in the perception of sex doll ownership. They are no longer merely objects of desire; they have become an opportunity for self-expression, as they can truly leave a personal imprint on the design of sex dolls. This would have been unheard of only ten years ago, but the industry evolved to cater to personalization to meet consumer demand.
Realistic Feel and Sensations
There is currently a revolution in the world of erotic pleasure as the sex doll industry unveils its latest breakthroughs and tech, owing to increasing consumer demand. Through the latest advancements, the industry has created a path to better realism, crafting sex dolls that challenge the age-old problem of the uncanny valley - that fabled bridge between unrealistic and lifelike.
The current range of dolls on offer at Silicon Wives, for example, are realistic masterpieces that employ high-quality materials like deluxe silicone and TPE, flawlessly replicating the touch and elasticity of actual human skin. This offers a consumer encounter that merges imagination and real life, providing an incredible experience for customers. 
But it doesn't stop there. As the industry recognizes that consumers need a more lifelike experience, innovations such as built-in body heating systems mimic the embrace of a real human partner. Anatomically accurate internal structures, including vaginal, anal, and oral, all heighten the pleasure experienced by even the most demanding consumers.
Ethnic and Racial Beauty
In a world that (for the most part) celebrates the richness of human differences, the sex doll industry has stepped up to honor diversity in all its most captivating forms. With an unwavering commitment to inclusivity, our design team at Silicon Wives, for example, has created a stunning collection of sex dolls that mirror different skin tones and facial features.
Our current crop of beauties encompasses Asian, caucasian, blonde, MILF, skinny, teen, redhead, flat-chested, big-breasted, black, and many, many more. 
From mesmerizing ebony mistresses to the allure of Asian beauty, modern sex dolls represent the colorful mosaic of human attraction. This wider range of race and skin tone dolls embraces cultural heritage, as the industry caters to all ethnic and racial tastes.
Innovations and Technological Marvels
As pleasure meets with technology, the sex doll industry embraces a future of endless possibilities. These captivating companions have evolved beyond the static, rigid figures of old, incorporating revolutionary features and technologies. 
As the industry evolves, you can picture a world where your sex doll responds to touch with seductive whispers through voice recognition technology. The sex doll industry is working on features like this right now, and with the growing number of customers in this market, we are probably not too far away from this kind of thing becoming the norm.
But the journey into the future doesn't end there. As artificial intelligence becomes more prevalent, actual conversations with your sex doll and scripted exchanges are probably not too far away, either. 
Unleashing Novelty Designs
For those yearning for a taste of the extraordinary, the sex doll industry is also experimenting in the realm of imagination, enabling consumers to indulge their fantasies with a stunning array of novelty designs that push the boundaries set by traditional sex doll manufacturing. 
Whether you seek enchanting fantasy-themed dolls or anime-inspired creations that breathe life into your favorite characters, there's a doll ready to make your fantasies an actual reality. Bespoke accessories and unique clothing options also transform your beauty into more personalized desires with limitless possibilities.
Bottom Line
The sex doll industry has come a long way, evolving into an erotic paradise of sensory indulgence, celebrating ethnic diversity, and embracing tech innovation aimed at unleashing a universe of imagination. 
If you would like to be a part of this erotic evolution and embrace the pleasure that so many millions worldwide are experiencing,
take a look
at our stunning range of sex dolls and
reach out
for any personalization you desire. As long as the industry continues to boom, you can expect suppliers such as Silicon Wives to listen and meet your expectations.